Hail Caesar!
Website and Social Content
Role:
 Website and social content design, art direction  | 
Client:
 Glass Eye for Universal Studios, UK
Early on in the process we decided to position the promotional material in-world, tying in to the 1950s setting of the film and based on the type of sensational content seen in movie-focused newspapers of the time. 
To translate that aesthetic into a current day online presence without feeling incongruous, I designed a responsive website that emulated the modular articles, column-based layouts and typographical style of a newspaper.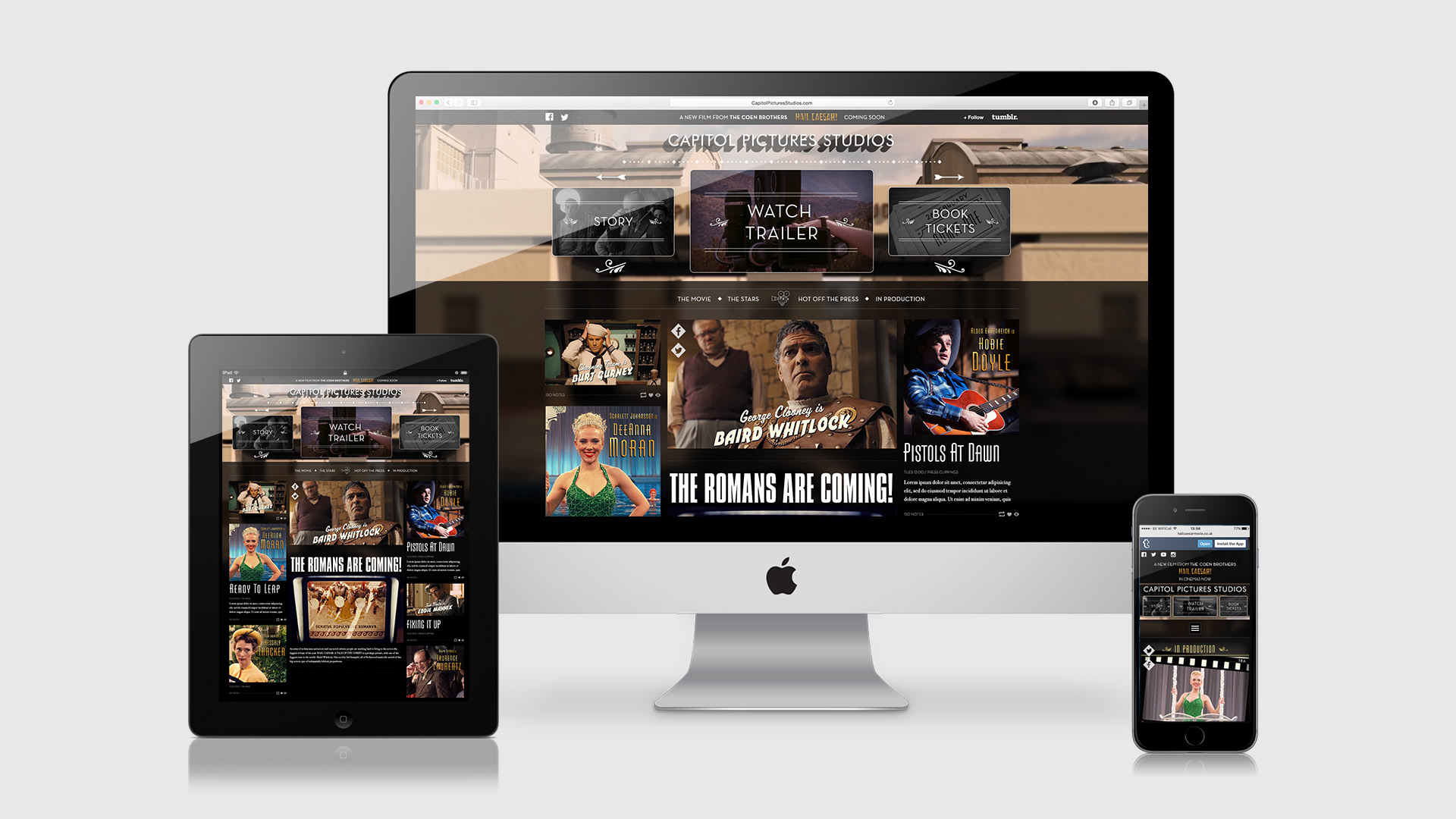 The site provided the perfect setting for the content, which used static imagery and animated GIFs to introduce characters and behind-the-scenes images, riffing on the film-within-a-film narrative and humour.
 We settled on tumblr as a robust platform with an in-built audience to host and serve the site and content from, which also allowed it to be easily localised for multiple international markets.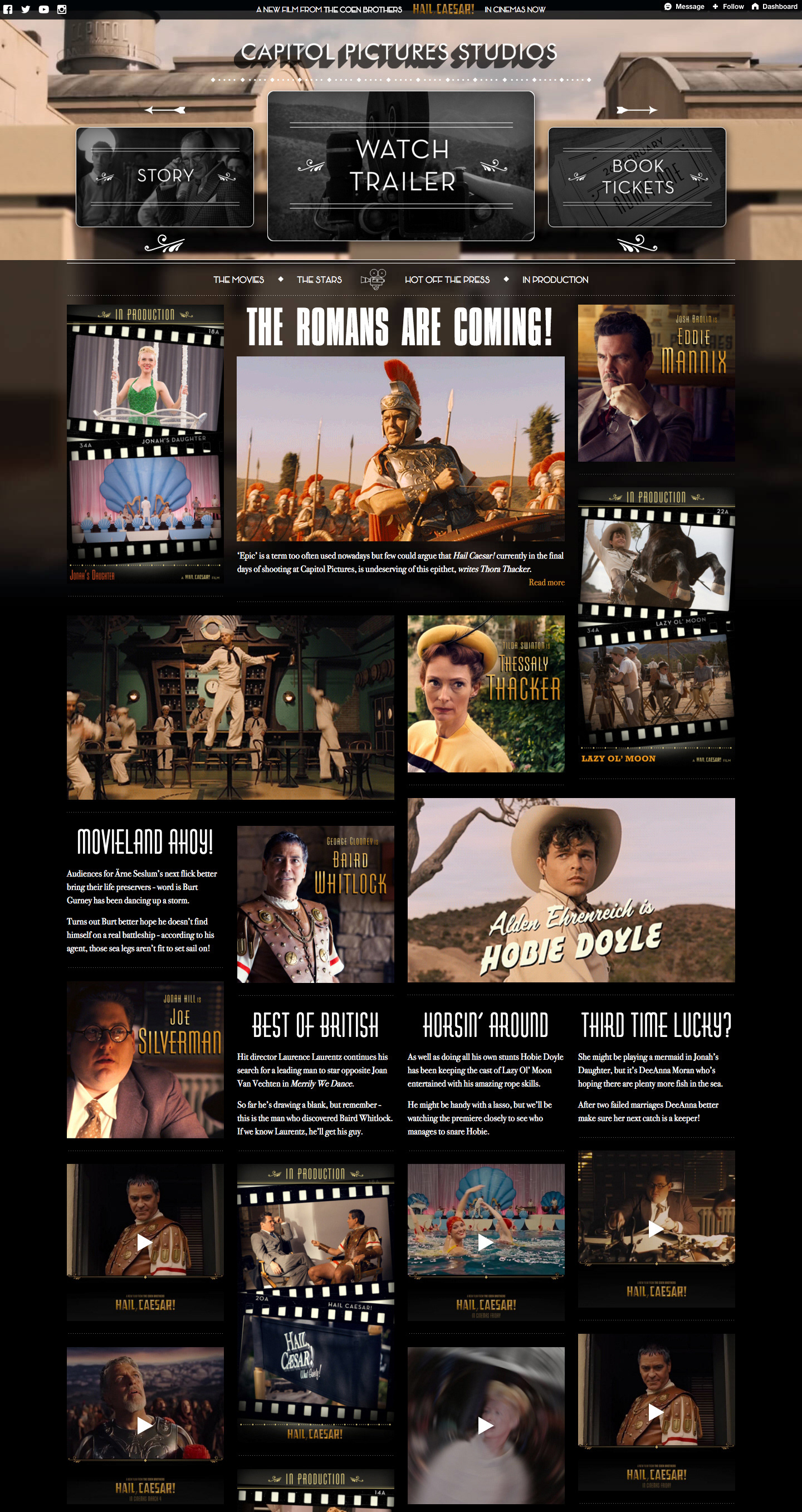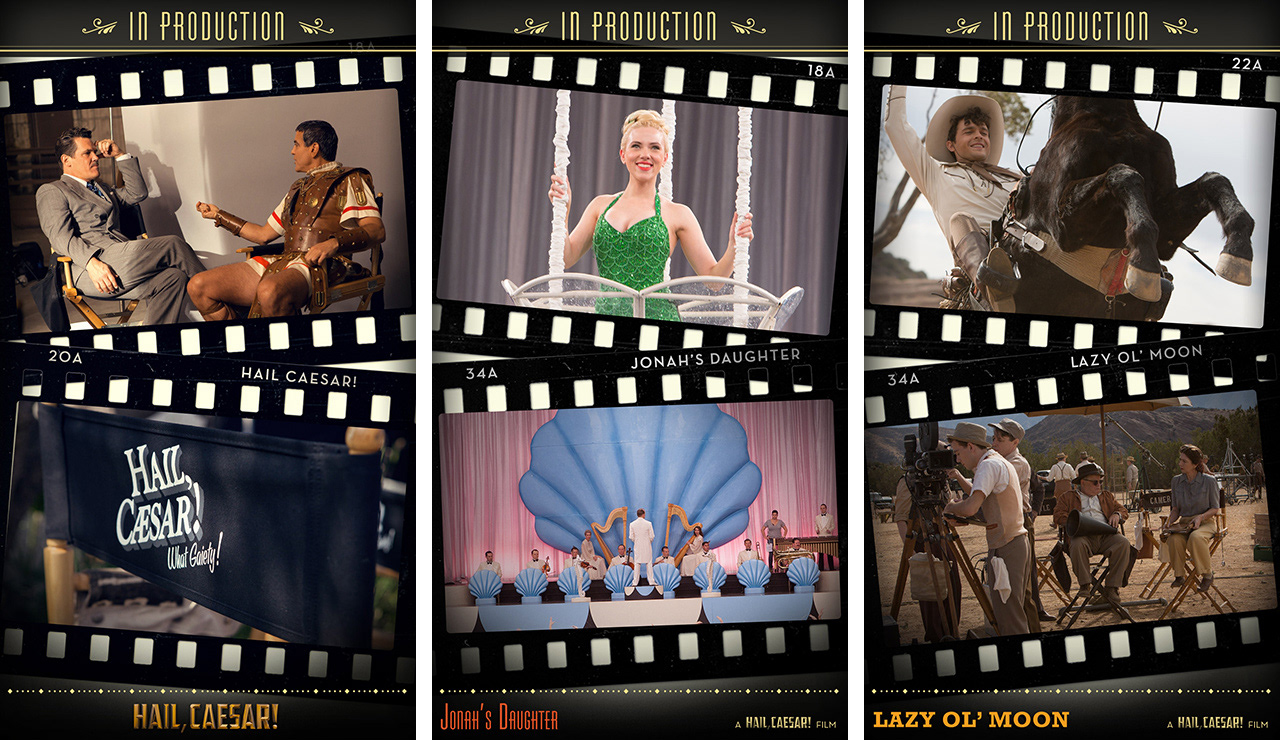 All images © Universal Studios