Ouija: Origin Of Evil
Social Media Campaign
Role: 
Graphic design, Art direction, Concepts | 
Client:
 Glass Eye for Universal Studios
, UK
Design of motion graphics and GIFs, and art direction of animated social graphics for distribution on the
Ouija
movie social channels.
I created a visual style for the surround, with appropriate typography and aged video treatments that reflected the retro 
setting of the movie whilst tapping into the unsettling horror. For the countdown videos I created a wooden 'planchette' to 
show warped and distorted footage through the lens.
In the countdown posts I wanted to capture the creepy tension of the film without simply falling back on the trailer scares. The view through the planchette of the spirit world seemed like a great opportunity to do something a little different and catch the viewer unaware, so I created a planchette from scratch and distorted the view through the lens while panning over a seemingly empty room.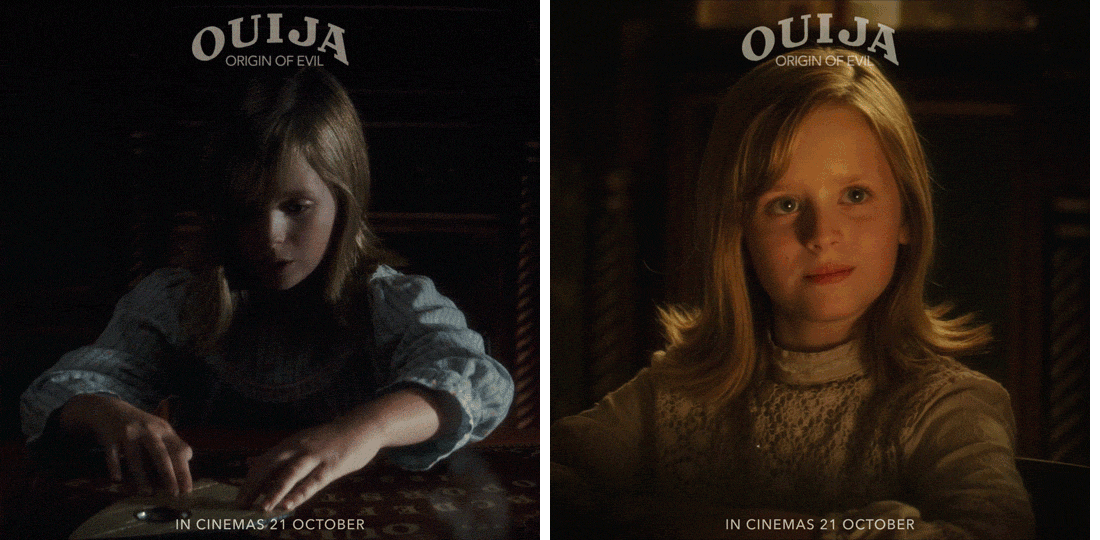 All images © Universal Studios