Zootropolis
Social Media Campaign
Role:
Concept, graphic design and art direction | 
Client:
Glass Eye for Walt Disney Studios, UK
Concept and creation of both static and animated digital marketing assets for the UK and EU release. 
To introduce the characters and the film to the European markets I established a visual style across the content, often creating the backgrounds from scratch using a mix of hand-drawn elements, stock imagery and supplied assets such as character tool-kits and trailer clips.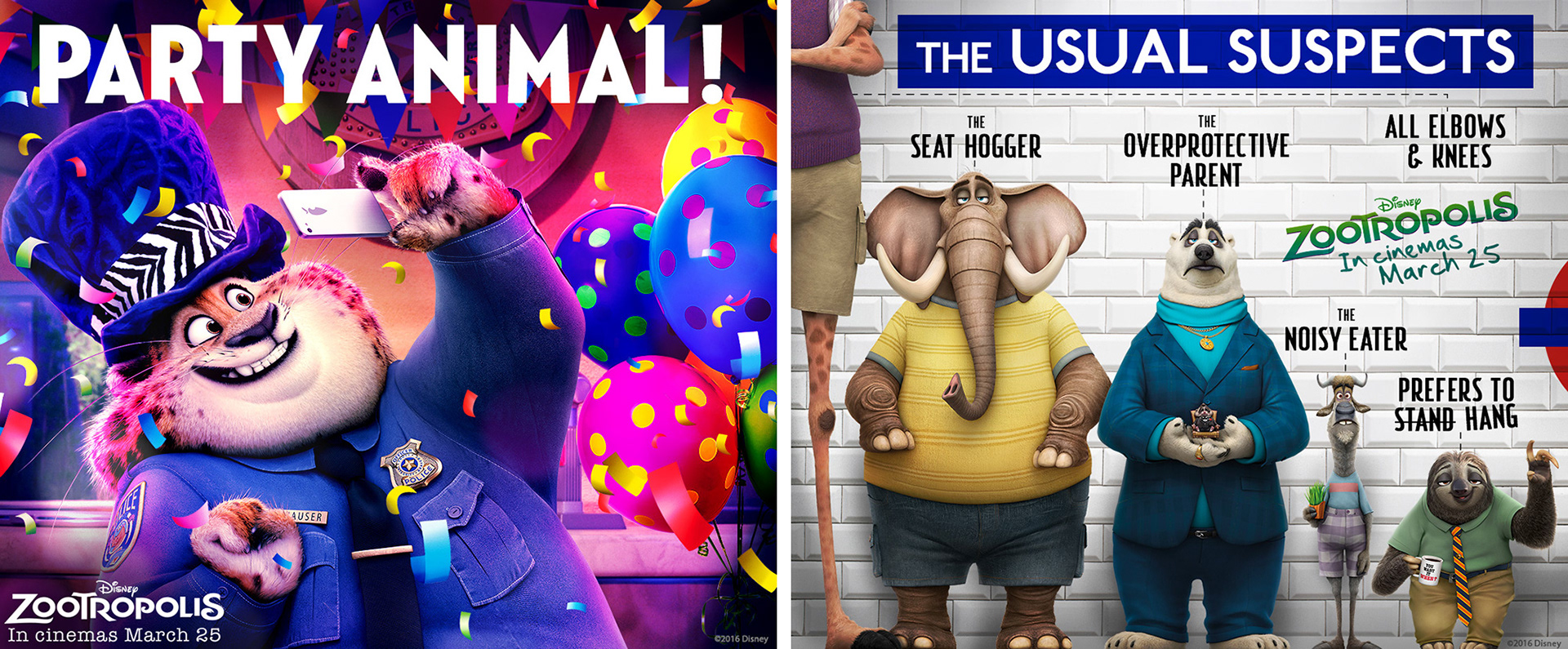 Created in Adobe After Effects and exported as .mp4 files, the video pieces often use character toolkits with backgrounds created from scratch. These are a small number of examples, so please get in touch to see more.