Cry Havoc
Comic Book and Logo Design
Role:
 Logo design, print design and production, art direction   | 
Client:
Cry Havoc for Image Comics
I designed the logo, the single comic issues and collected graphic novel for writer Simon Spurrier and artist Ryan Kelly, which was published by Image Comics in 2016. 
"With shades of American Gods, Cry Havoc's first "season" is one of the best—and best-looking, thanks to Price's forward-thinking design sensibilities—books in the Image roster,"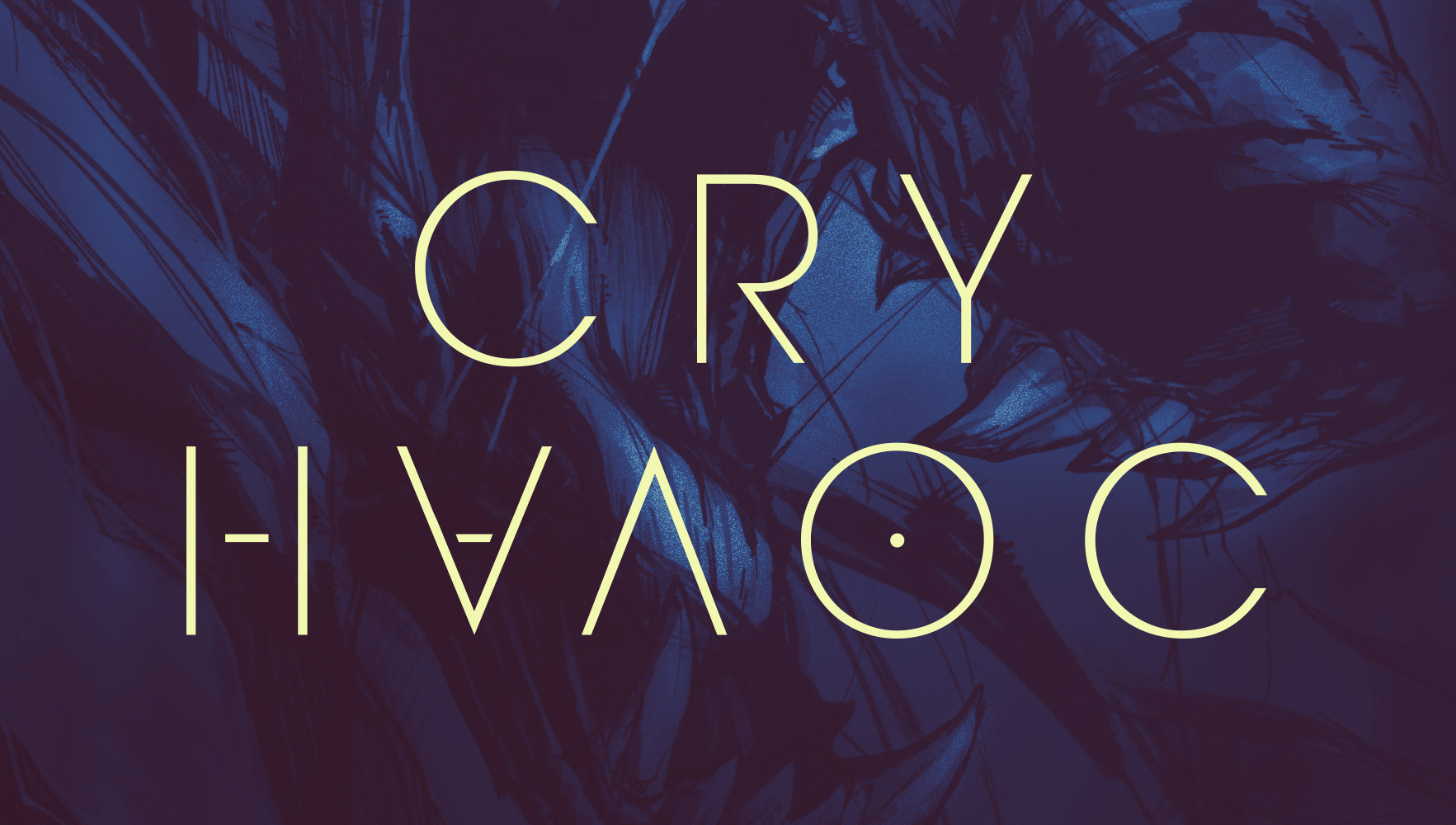 For the six issue series, we wanted to create a visually arresting style that made it clear that each issue was part of the series. Using artist Ryan's 
inked artwork, I designed and coloured the main covers, focusing on a different character's monstrous side for each issue. 
You can read a detailed post about my cover process on tumblr by clicking here.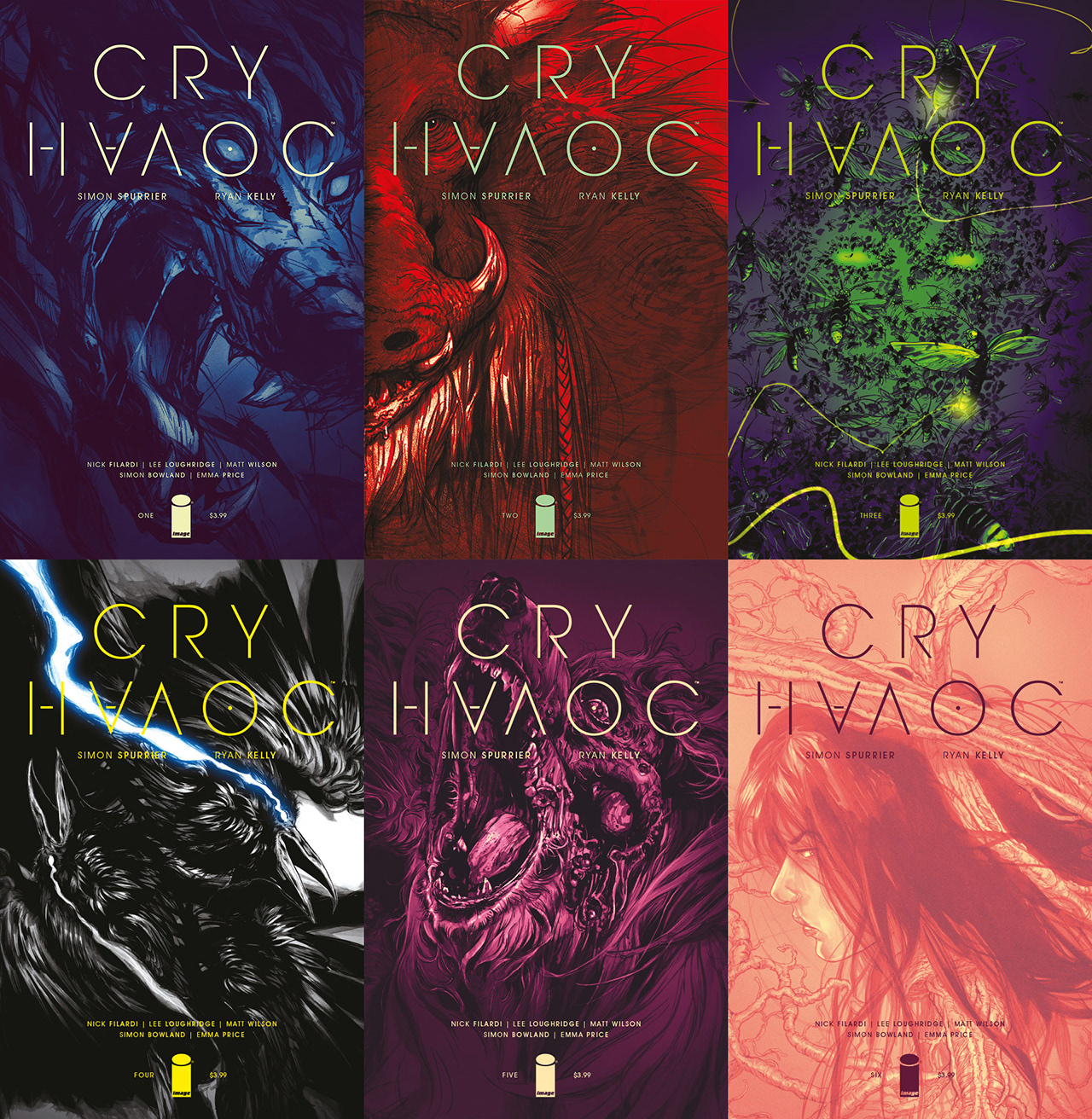 For the variant covers I wanted a similar connecting theme across the series, but one that was visually distinct from the main covers, and settled on the 'big numbers' concept depicted above. I asked each guest artist to interpret the spaces as they saw fit, resulting in the beautiful hybrid of character and monsters we ended up with.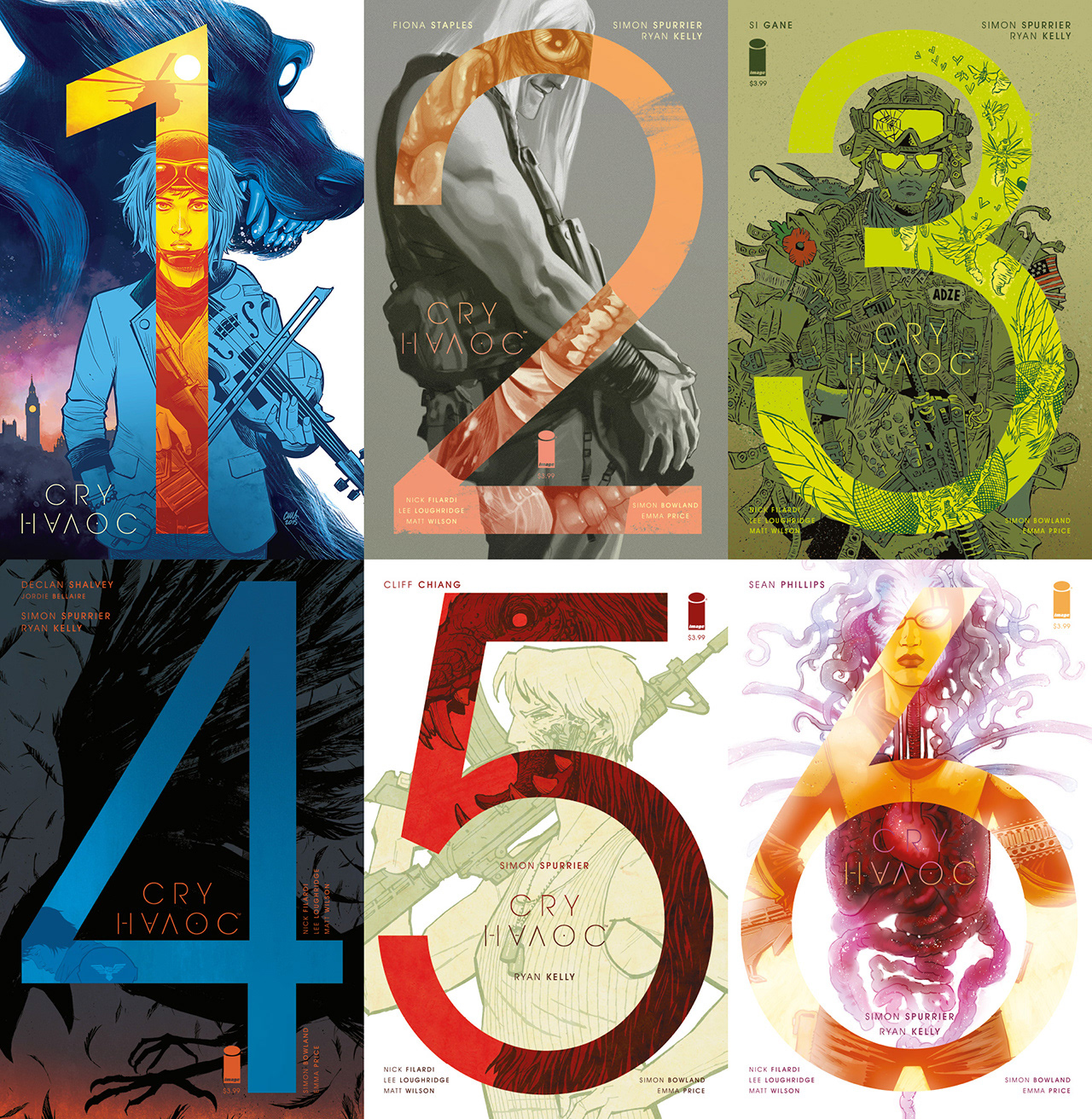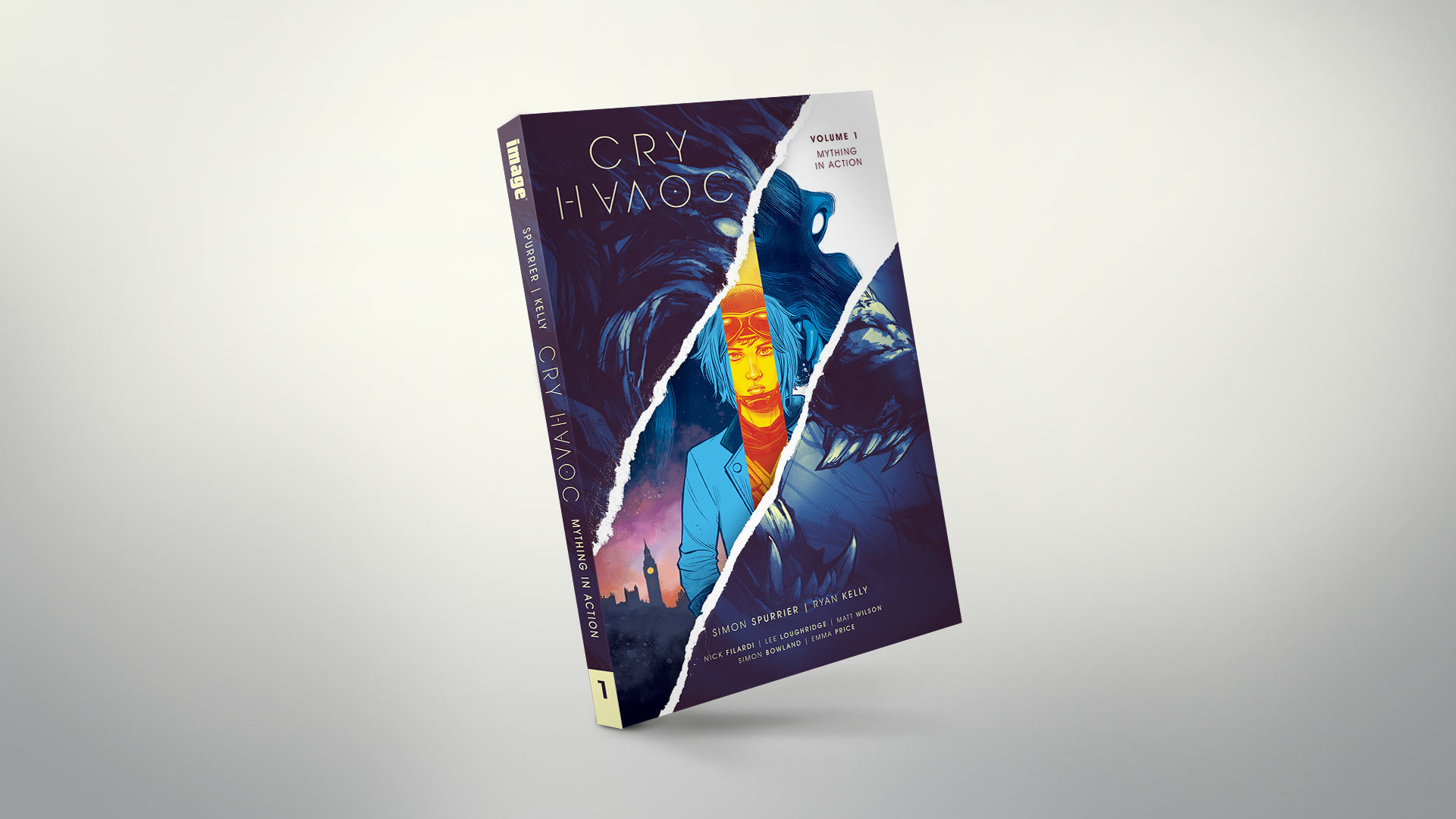 Due to the nature of creator-owned comics, I also ran the outreach campaign which included creating and maintaining 
the tumblr site, designing print adverts, posters and social media posts which supported the release.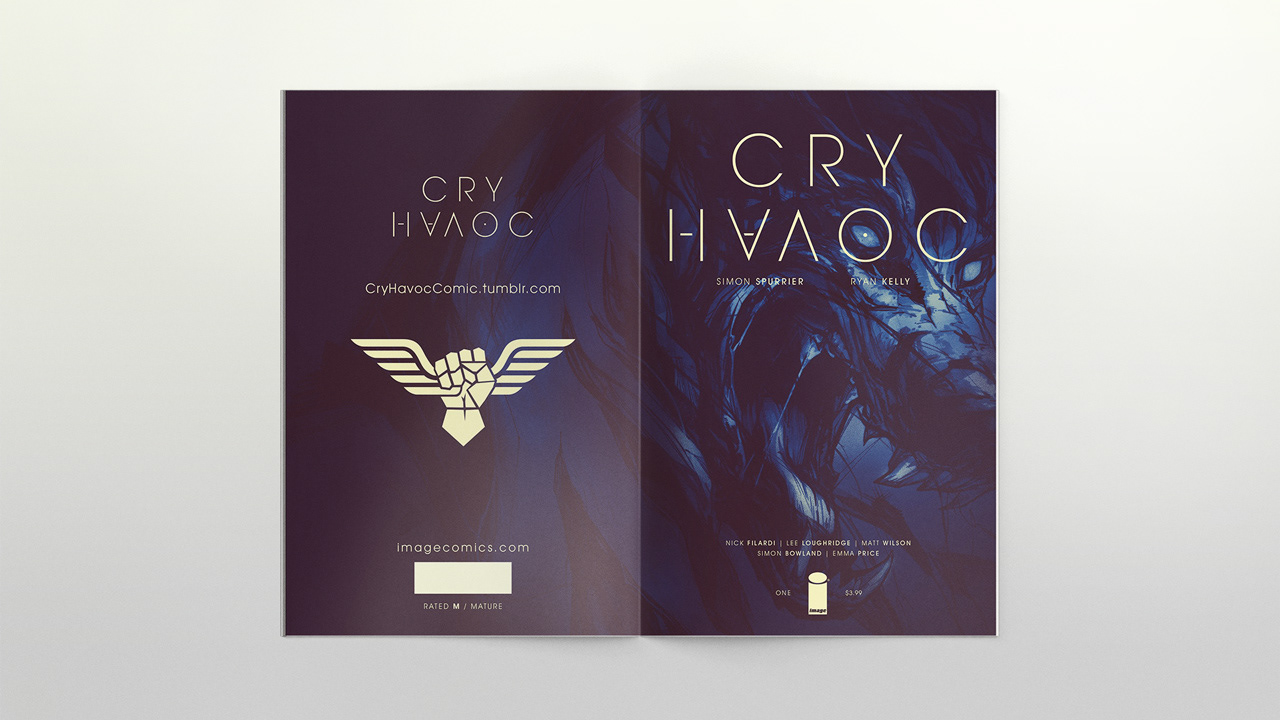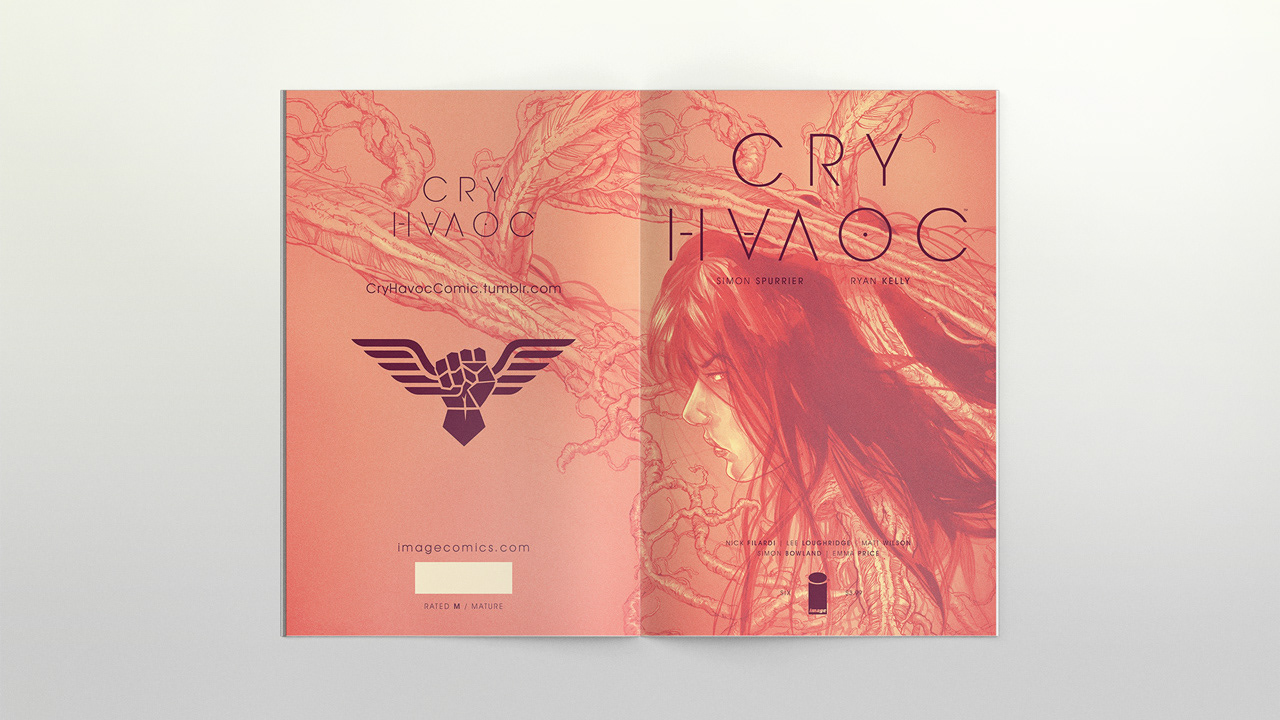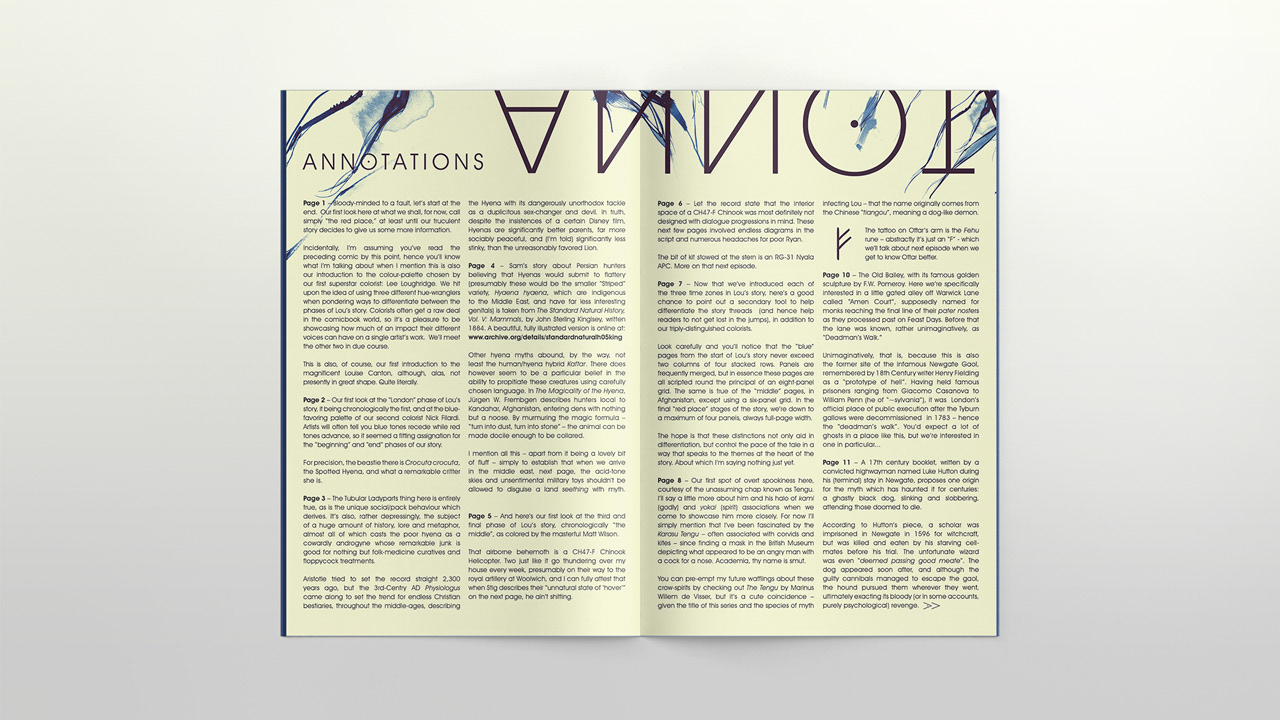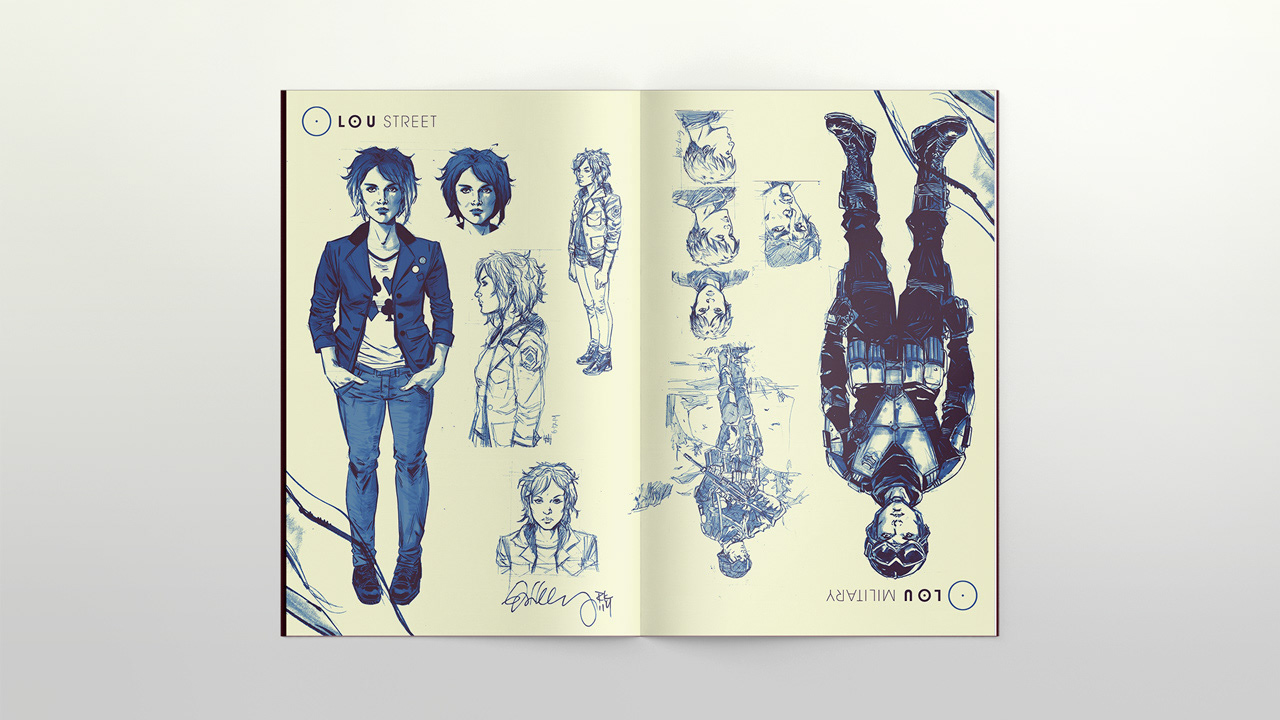 © Simon Spurrier and Ryan Kelly